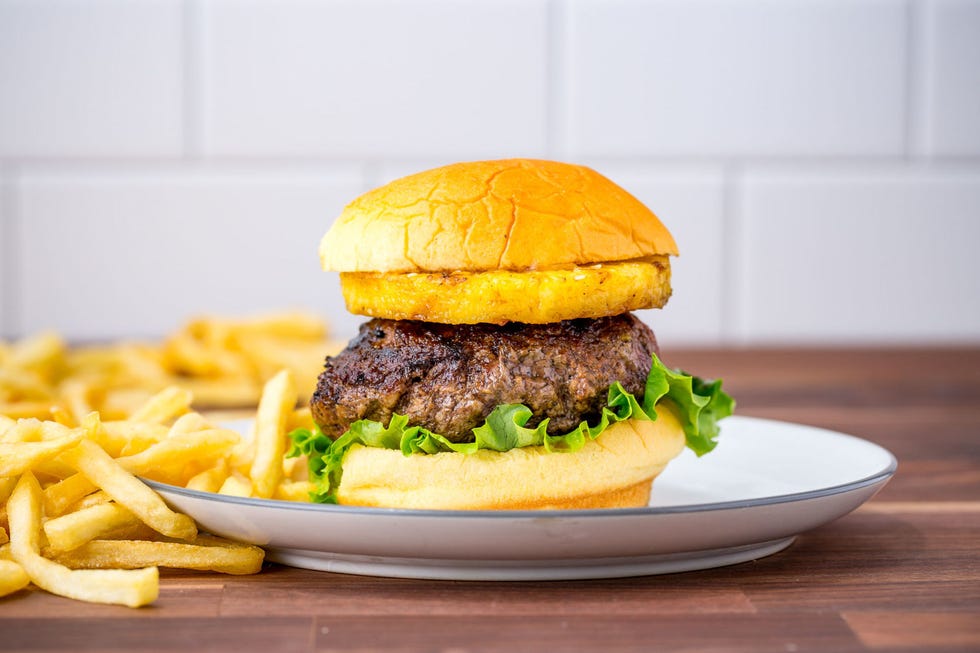 INGREDIENTS :
1/3 c. teriyaki sauce
Juice and zest of 1 lime
1 tbsp. sriracha
4 hamburger patties
kosher salt
Freshly ground black pepper
4 pineapple rings
4 Hamburger buns
STEP :
1. In a big cooking meal, integrate teriyaki sauce, lime juice and zest, and Sriracha. Include hamburger patties and throw up till covered. Allow rest 20 mins.
2. Warm grill or grill frying pan to high. Period hamburger patties with salt and pepper and grill up till pink, 6 mins each side for tool. Include pineapples and grill up till charred, 1 min each side.
3. Put together hamburger: Leading lower buns with a patty and pineapple rings, after that include leading buns and offer.
source : delish.com