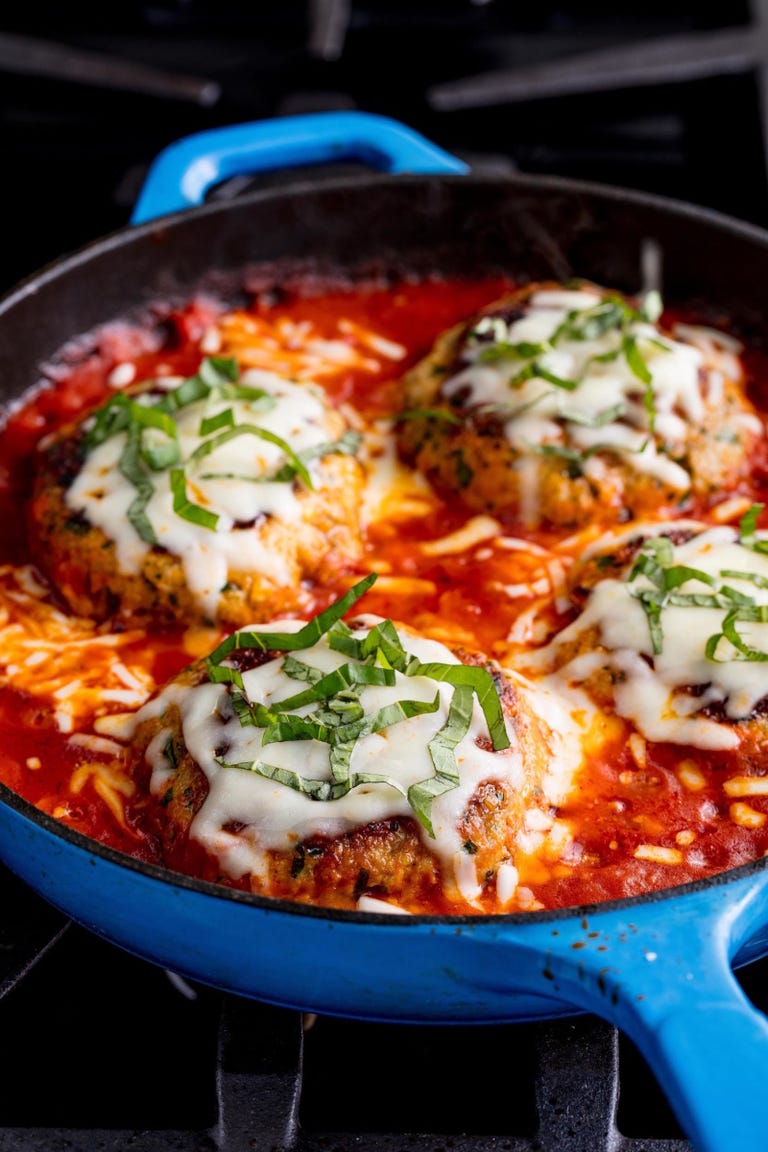 INGREDIENTS :
1 lb. ground chicken
1/2 c. Italian bread crumbs
1/4 c. freshly chopped parsley
2 cloves garlic, minced
1/4 c. freshly grated Parmesan
Kosher salt
Freshly ground black pepper
1 tbsp. vegetable oil
2 c. marinara, plus more for buns
3/4 c. shredded mozzarella
4 hamburger buns, toasted
Freshly sliced basil, for serving
STEP :
1. in a tool dish, mix with each other poultry, bread crumbs, garlic, parsley, and Parmesan and period with salt and pepper. Develop right into 4 patties.
2. In a big skillet over medium-high warm, warm oil. Prepare patties up till bases are gold, 4 to 5 mins, after that turn and include marinara to skillet. Give a simmer (decrease warm to tool if sauce is gurgling as well quickly) and leading each patty uniformly with mozzarella. Cover and prepare up till poultry is prepared with and cheese melts, 10 to 12 mins much a lot extra.
3. Spoon sauce from skillet into lower halves of hamburger buns and location patties on leading. Leading with basil and hamburger bun tops.