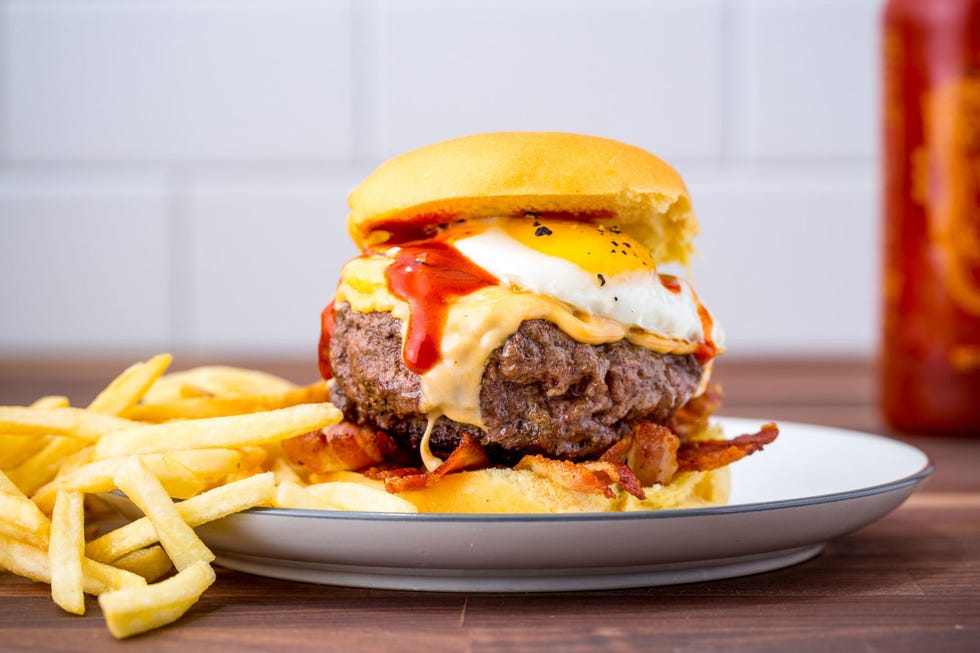 INGREDIENTS :
4 hamburger patties
kosher salt
Freshly ground black pepper
4 slices cheddar or American cheese
4 large eggs
8 slices bacon
4 Hamburger buns
Ketchup or hot sauce, for drizzling
STEP :
1. Warm grill or grill frying pan to high. Period hamburger patties with salt and pepper and grill up till pink, 6 mins each side for tool. Include cheese and allow thaw, 1 min.
2. On the other hand, in a big skillet over tool warm, fry eggs up till whites are establish and yolks are drippy, 4 mins, after that period with salt and pepper.
3. Move eggs to a plate and include bacon to skillet. Prepare up till crunchy, 6 mins, after that move to a paper towel-lined plate to drain pipes.
4. Put together burgers: Leading bun bases with 2 pieces bacon, a patty, and a deep-fried egg and drizzle with ketchup or warm sauce. Include leading buns and offer.
source : delish.com