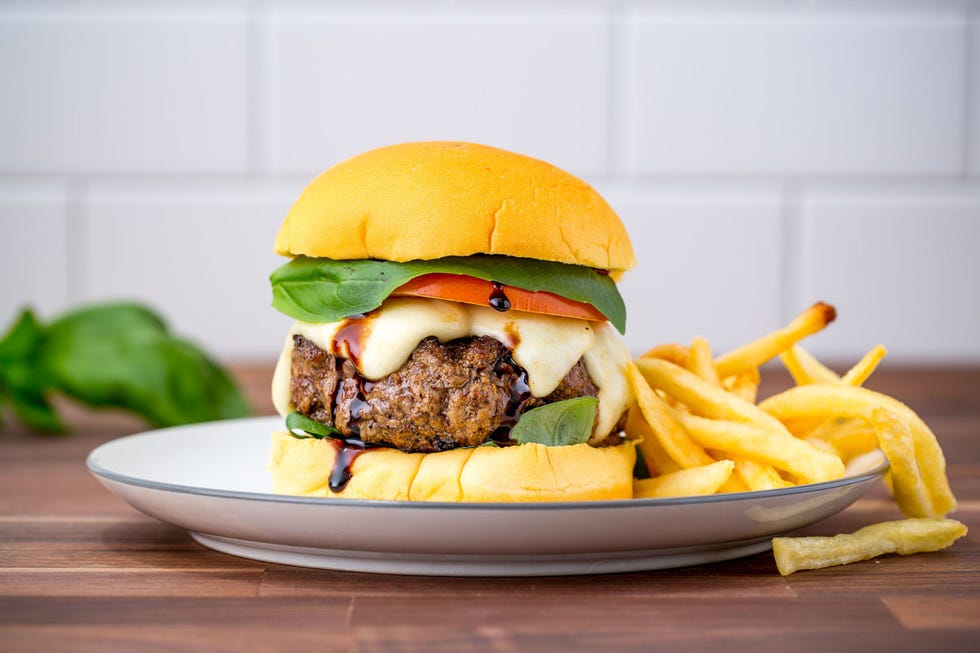 INGREDIENTS :
4 hamburger patties
kosher salt
Freshly ground black pepper
4 slices mozzarella
4 Hamburger buns
8 leaves fresh basil
4 tomato slices
Balsamic glaze, for drizzling
STEP :
1. Warm grill or grill frying pan to high. Period hamburger patties with salt and pepper and grill up till pink, 6 mins each side for tool. Include cheese and allow thaw, 1 min.
2. Put together hamburger: Leading each bun lower with 1 fallen leave basil, patty, tomato piece, and 1 much a lot extra fallen leave basil; drizzle with balsamic glaze. Include bun tops and offer.
source : delish.com