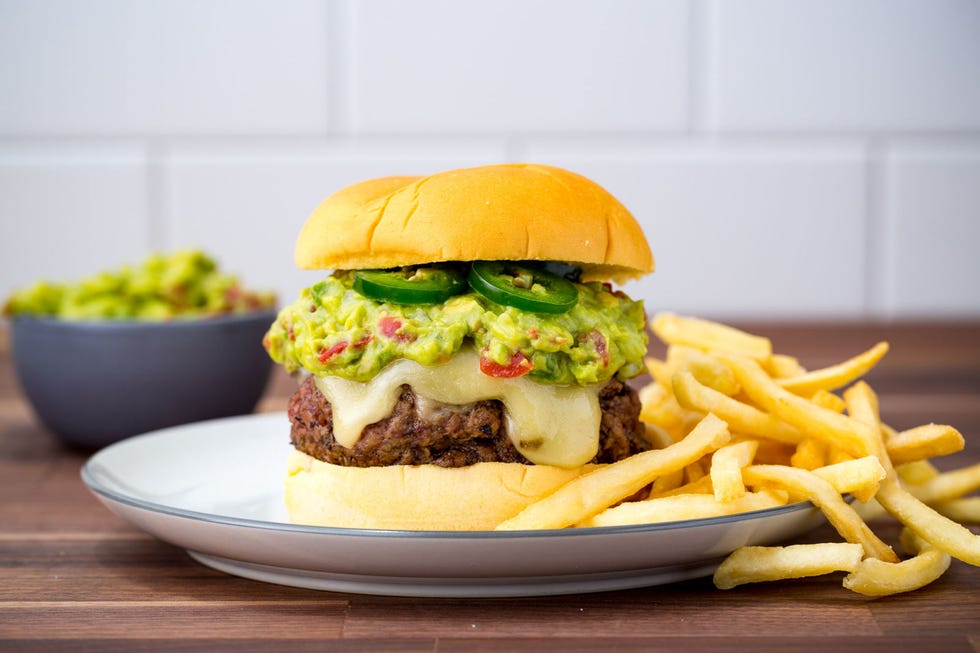 INGREDIENTS
4 hamburger patties
kosher salt
Newly ground black pepper
4 pieces pepper jack
2 ripe avocados
1/4 c. cherry tomatoes, sliced
1 jalapeño, minced
Juice of 1 lime
4 Hamburger buns
DIRECTIONS
1. Warm grill or grill frying pan to high. Period hamburger patties with salt and pepper and grill up till pink, 6 mins each side for tool. Include cheese and allow thaw, 1 min.
2. On the other hand, in a big dish, mash avocados. Include tomatoes, jalapeños, and lime juice and period with salt.
3. Put together hamburger: Include patty and guacamole to buns and offer.
source : www.delish.com